Saleema Noon Sexual Health Educators
Saleema Noon Sexual Health Educators is a group of smart and current professionals with a focus on providing safe, inclusive and practical information to children, teens and parents. With over twenty-five years combined teaching experience, they achieve a perfect balance of tackling serious topics in a way that is youthful, fun and lighthearted.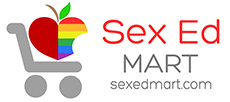 Need sex ed teaching tools?

Saleema Noon Empowerment Foundation
Saleema Noon Sexual Health Educators is home to trusted sexual health and empowerment educators with more than 20 years experience in British Columbia.
Taking our passion for education, empowerment, and community investment one step further, Saleema Noon Empowerment Foundation exists so that every child in British Columbia can have access to empowerment education, regardless of their financial and life circumstances.
This workshop is fantastic! A perfect way to foster values and kindness in the classroom.
Not sure what – or how much – information to share with children and teens regarding sex and sexual health? Do you fear what they might ask? Or how to respond to their questions? Or whether you even know the "answers" yourself?
Saleema Noon knows all about these fears and concerns. An expert in sexual health education and stepparent to two teenage daughters herself, she understands the challenges adults face when addressing sensitive topics with their kids.
In Talk Sex Today, Noon delivers an intelligent and sensible blend of current, inclusive, and practical information for children and teens – and the adults who love them. Noon builds on the foundational work of iconic sexual health educator Meg Hickling and her bestselling Speaking of Sex books to offer adults a break-through guide on teaching "body science."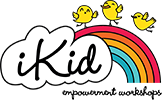 iKid teaches 5-8 year old kids the practical skills to create a respecful, kind and playful school environment.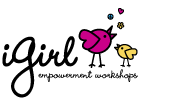 iGirl. A place where modern girls can learn the ropes. Move over, Elsa, Anna and My Little Pony, it's time for Sexting, Snapchat, low tops and high skirts. Parents, take a minute here and catch your breath. Ready? Good. iGirl is a straight-to-the-point, lighthearted, two- or three-day workshop that prepares 9-12 year old students who identify as girls* for the multimedia pressure-cooker they'll soon encounter.
Knowledge is power and this workshop, created by Saleema Noon B.A. M.A., will give your daughter the power to make smart decisions and to successfully navigate the changes galloping into her modern life. In a style that's relevant to preteens, Saleema and her team take the role of big sister, tackling topics like what to expect from puberty, safety on the internet, understanding what makes a healthy body image, and how to be assertive in even the toughest situations.
*Non-binary and gender creative students are also welcome. Please consult with facilitator prior to workshop.
Summer programs cancelled due to Covid-19. Stay tuned for workshops in the fall!
July 2 and 3


Surrey, Semiahmoo Library

July 21 and 22


West Vancouver Memorial Library

July 23 and 24


Richmond, Gilmore Park United Church

July 27 and 28


Vancouver, Jewish Community Centre

July 29 and 30


Port Coquitlam, Hyde Creek Recreation Centre

A friendly voice of reason above the chatter, Saleema Noon Sexual Health Educators is a group of smart and current sexual health professionals with a focus on safe, practical, inclusive content. We give parents concrete tools with which to answer even the toughest questions. In our work with elementary and high school students we reinforce the positive, meaningful messages parents have communicated to their children and teens. With good information and a youthful, fun, approachable delivery, talking about sexual health has never been easier.
Saleema really does an amazing job with the girls, and [our daughter] is so comfortable to talk to us about stuff I would have never been able to discuss with my parents when I was her age.
I liked how you gave info straight up, without giving long boring dictionary explanations.